Is August 2 Or July 22 The Day The Government Turns Into A Budget Pumpkin?
There was some speculation last week that Treasury was about to announce that, because of higher revenue collections than had been expected, the day the federal government's cash needs would go critical would be changed from from the previously announced August 2 to August 22.
That speculation was shown to be idle -- at best -- when Treasury released a statement yesterday saying that nothing had changed and August 2 was still the date. Here's the full text of the two-paragraph release:
FOR IMMEDIATE RELEASE: July 1, 2011

TREASURY: NO CHANGE TO AUGUST 2 ESTIMATE REGARDING EXHAUSTION OF U.S. BORROWING AUTHORITY

WASHINGTON – Today, Mary Miller, Assistant Secretary for Financial Markets at the U.S. Department of the Treasury, issued the following statement reaffirming the projected date on which the United States will exhaust borrowing authority under the statutory debt limit.

"The Treasury Department continues to project that the United States will exhaust its borrowing authority under the debt limit on August 2, 2011. Secretary Geithner urges Congress to avoid the catastrophic economic and market consequences of a default crisis by raising the statutory debt limit in a timely manner."
A second date -- July 22 -- popped up in some news reports last last week and was immediately assumed by many to be the new drop dead date. Not true: July 22 is the date the White House says a big budget deal has to be completed so that there's time to get the agreement drafted into legislative language and passed by both house before the government turns into a fiscal pumpkin on August 2.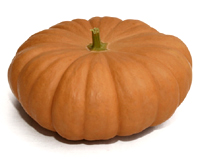 The July 22 pre-pumpkin day deadline is a bit misleading, however. If there's a deal after July 22, Congress and the White House will be able to buy themselves time by enacting a short-term increase in the debt ceiling. That would provide the breathing room needed to do the legislative drafting and allow representatives and senators to review the bill.
Of course, a short-term increase in the debt ceiling would require members of Congress to take an additional vote on increasing the amount the government is allowed to borrow...and that won't be easy given that most representatives and senators would vastly prefer not to vote on it even once.